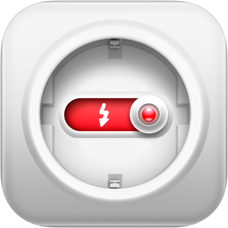 Control Smart Home Devices intelligent und mobile.
With the Smart!Home-App you control your smart home devices from AVM.
You have setup a smart home device in your FRITZ!Box like FRITZ!Dect 200? Or do you have a FRITZ!Powerline 546E device? Then you can control it from the Smart!Home App.
The smart home devices can be turned on and off and you can see the current power consumption. You can also enable or disable the WLAN function of your FRITZ!Box or your FRITZ!Powerline device.
The functions can be used on the go, if you have setup the MyFRITZ!-service or remote access.
Smart!Home is the simplest and clearest way to control your intelligent home appliances.